Tuna Fishing
---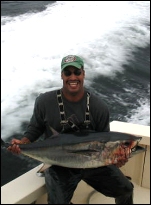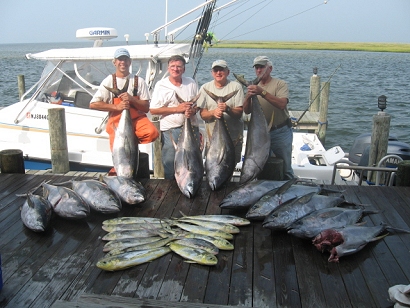 Some of the best trophy size tuna fishing can be found in the offshore canyon waters of New Jersey during the summer and fall months of the year. We offer both tuna trolling and tuna-chunking charter services. We can also offer you some light tackle tuna fishing to provide great sport. However, the best and most exciting ways to catch these fish is by trolling and chunking.

Captain Fredís experience with going after yellowfin, bonito, bluefin, bigeye, longfin and albacore tuna is second to none! Simply some of the best eating fish for NJ anglers.

With us based out of Point Pleasant Beach we have one of the shorter distances the offshore canyons waters and aboard the Andrea Toy (a 31í Contender) you will have one of the fastest ways of getting on the meat! Contact us today and let our captain and crew share their expertise with you on fishing for tuna! Reserve your date today!
Copyright © Andreas' Toy Charters. All Rights Reserved Privacy Policy