Fluke & Bottom Fishing
Fluke / Flounder / Sea Bass / Blackfish / Weakfish
---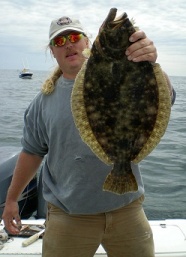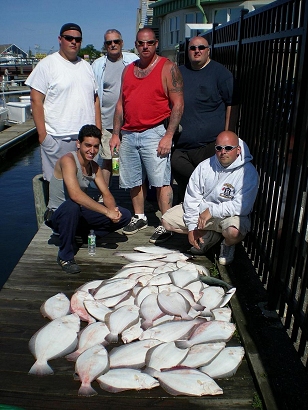 Bottom fishing encompasses several species of fish we target like fluke or flounder, sea bass, blackfish and weakfish. In fact, we have a charter service specific to a multi-species bottom-fishing trips.

If you are looking to put meat on the table or have a great day of fishing fun with the family then Andreas Toy Charters is here for you! Capt. Fred and Capt. Carlos are experienced fisherman and fathers so they really know how to get the kids involved turning them on to a sport they may want to experience over and over again.

We have had so many amazing limit catch trips for fluke, flounder and blackfish that you can read about in your Reports section of the site. With top of the line equipment from Shimano and Garmin aboard our 31' Contender called the Andrea Toy we will assist you on getting as many fish in you cooler to take home as we are allowed by law! We have to leave some fish for us to catch other days – right?

Contact us today to reserve your trip or find out when we have open boat trips!
Copyright © Andreas' Toy Charters. All Rights Reserved Privacy Policy